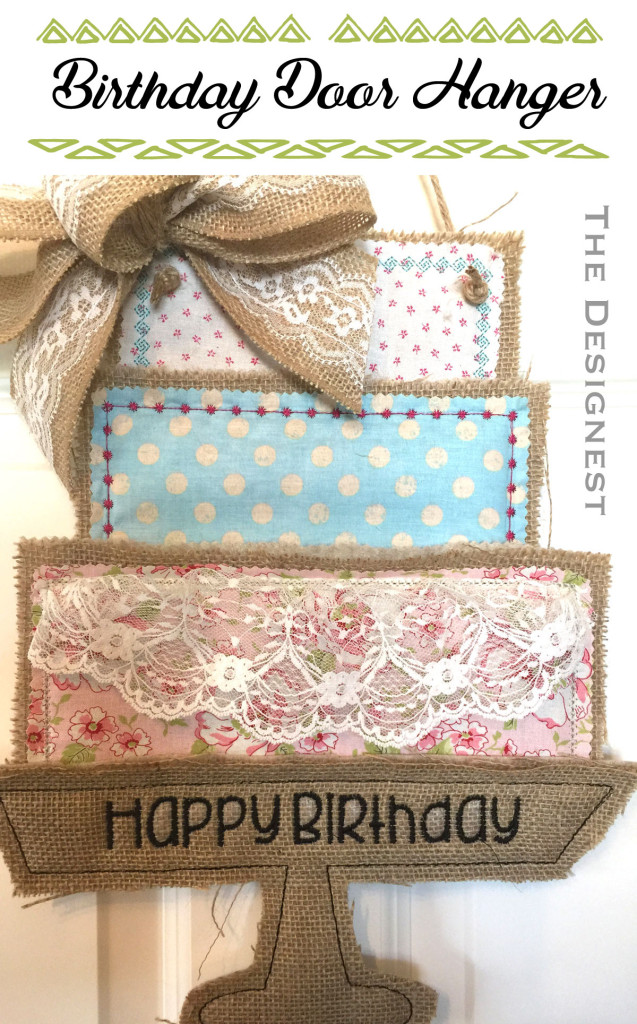 I've been selling these birthday cake door hangers in my Etsy shop for a few months now and I recently received a special request for one to co-ordinate with other birthday decorations. The color palette was so sweet and had a lovely cottage rose floral pattern to it with a bit of lace and burlap.
I love the way this one turned out so much! The lace on the bottom layer brought this one to life.
Custom orders are one of my specialties so if you have something in mind, just send me a quick note!

Hi, I'm Robin, founder of The Designest, the place for tutorials, printables, and ideas to inspire you to create. A wife, mother, entrepreneur, and a true maker at heart. Most days you will find me in my studio listening to Spotify & making products for The Designest Shop.