Happy Fourth of July Week Peeps! I've got a special flag rag quilt pattern freebie for you guys this week & I hope that you'll share your finished projects with me so that I can post them here! I would love to be able to show everyone how one pattern can produce projects that look very different.
Just head on over to your fabric stash & get to sewin'. It's only gonna take you a couple of hours to make this one.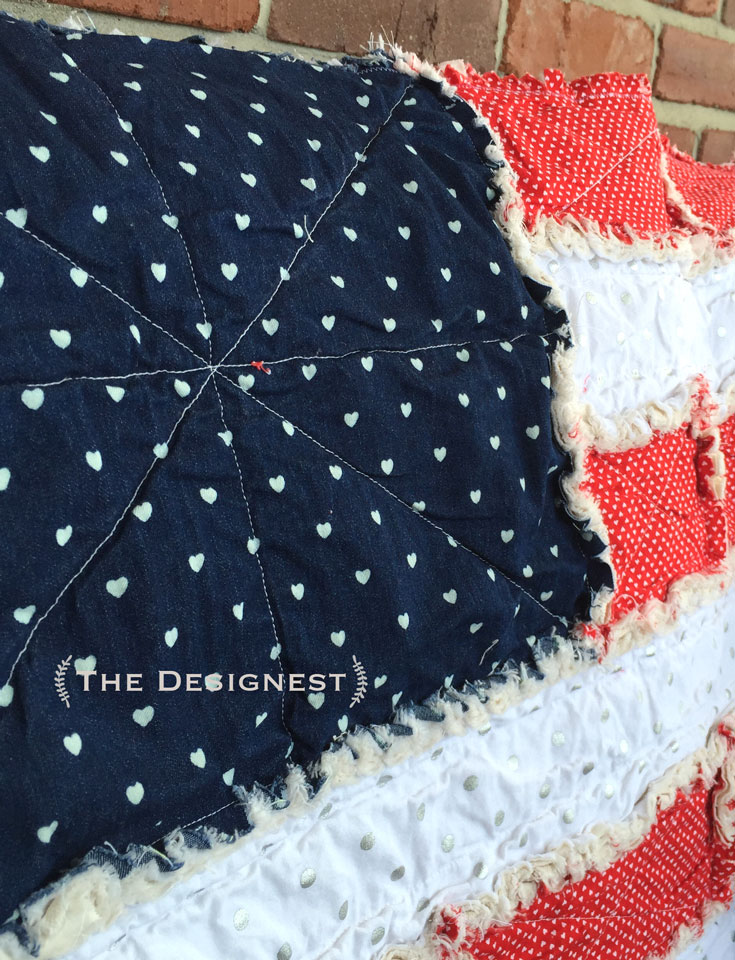 A few weeks ago, I posted a Round Up of different kinds of rag quilts from a bunch of different makers. The one by Cheryl Maynard inspired me to make a smaller version. It's just the perfect size to drape over the back of a small sofa or loveseat.
For now, I've got it here – laying on the back of my outdoor loveseat on our front porch, but the week of July 4th I'll hang it over our front door.
If you take a look at my inspiration, you will see that she made a much larger version – a true quilt size. Another difference is that she used multiple different fabrics for her red, white and, blue sections. I don't happen to have a lot of those colors in my fabric stash so I decided to go with just 3 different fabrics … 1 red, 1 white, and 1 blue.
The blue is actually a denim fabric printed with white hearts. I've had it in my stash for a while now, but I know I bought it at Jo-Ann. The white that I chose has small metallic silver polka dots on it. Found it at Jo-Ann as well. Red fabrics are in short supply around here, but I was happy to pull out the tiny hearts. I'm not sure where I found that gem, but it is from Classic Cottons.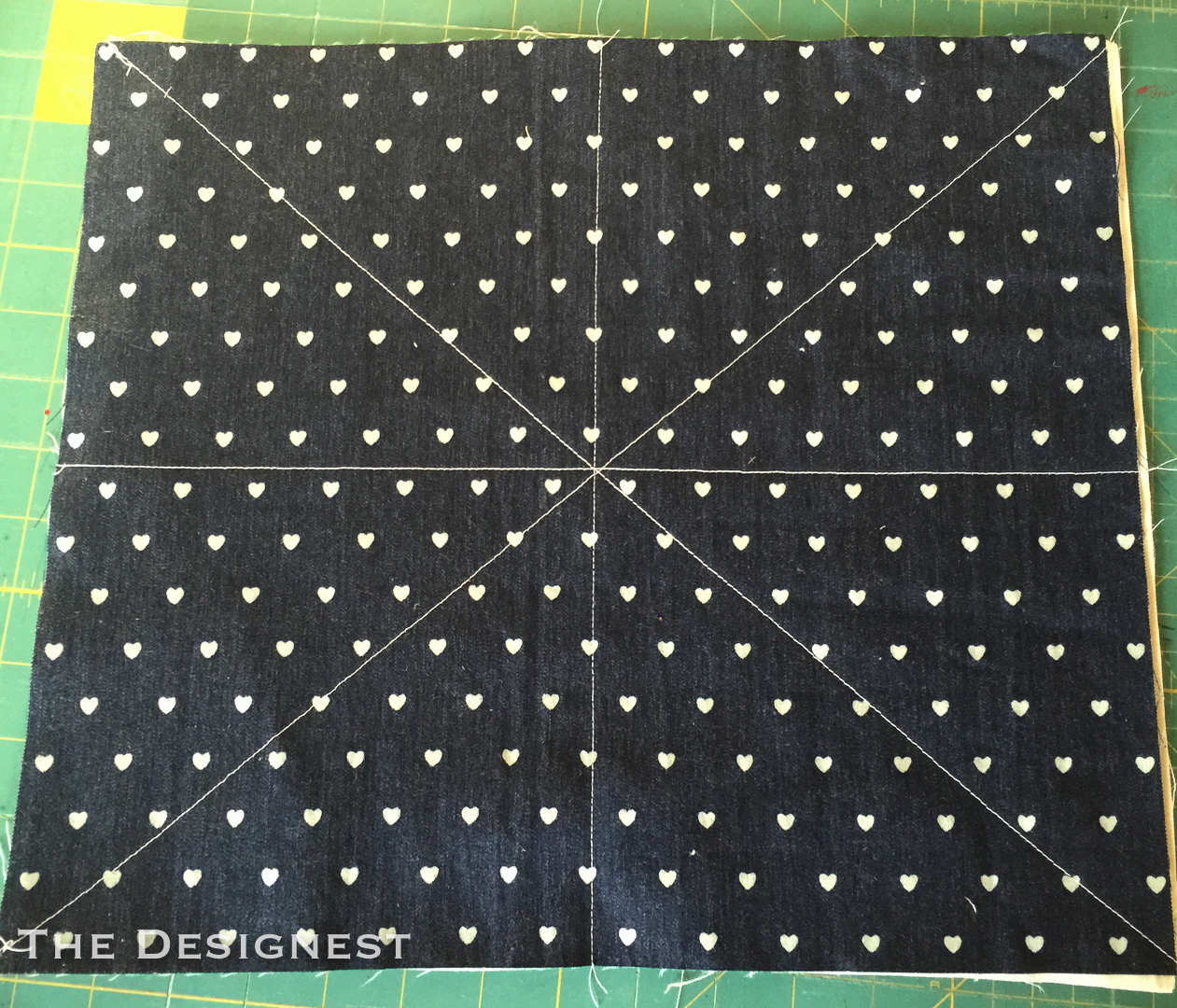 Please don't feel that you need to use those exact same fabrics. The great thing about rag quilts is that they have a lot less 'rules' than traditional sewing projects so feel free to use smaller blocks, mix up your fabrics, and make this pattern yours in anyway you see fit.
This is the perfect size quilt for any of you who have been thinking about attempting to make a rag quilt, but are maybe unsure if you'll actually like it. It is easily doable in 1 day.
Flag Rag Quilt
You can also choose to add some loops on the back of your flag rag quilt to hang on the wall if you decide to. I'm going to try to hang mine from my porch ceiling over our front door.