Recently I installed a wall sized memo board in one of my clients homes & while it wasn't as easy as I had thought it would be, it inspired a super-easy burlap memo board that I used above my fireplace. You might have seen it in my post on Fall decorating ideas.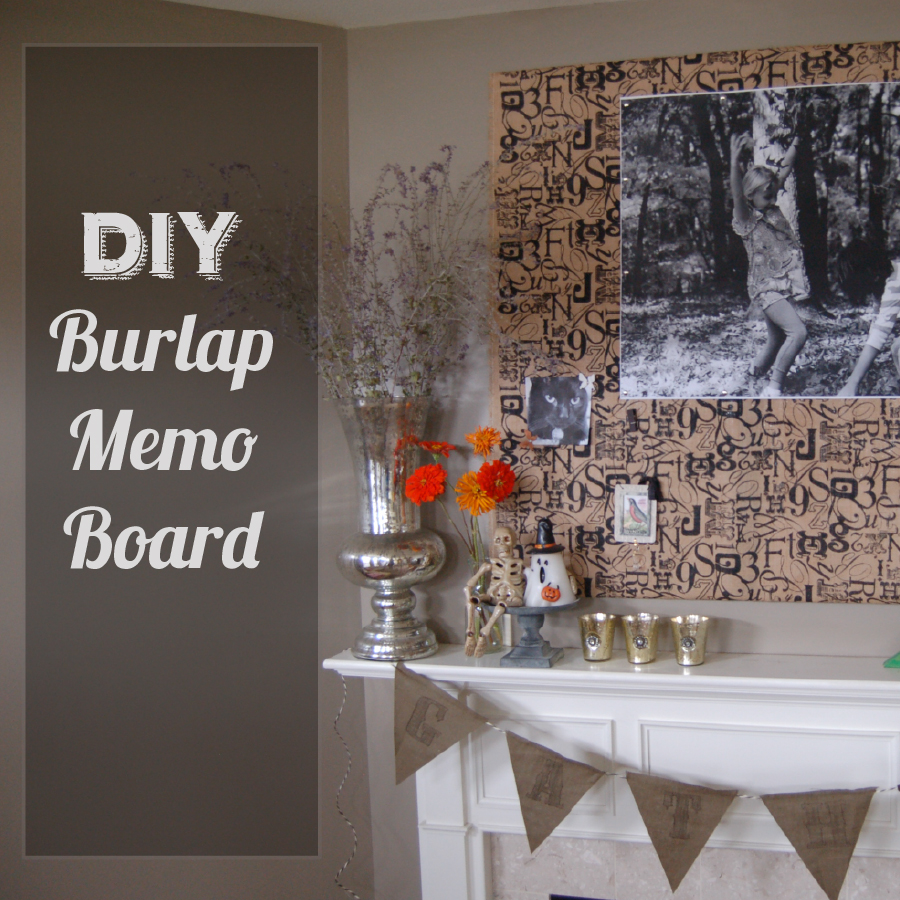 I promised a how-to post and you guys are going to be so surprised at how simple this one actually is.
List of Supplies
2 yards burlap (this one was preprinted with typography & I found it at Hobby Lobby)
1/2 sheet foam insulation board (you'll find this at Home Depot)
T pins
These are T-pins. Great for this project. I had a stash of them but you can find them at Joanns, Hobby Lobby, or even Target in the office section.
The first step to making your memo board is to figure out the size you want it to be. Then cut your insulation board to that size. To cut mine I used a utility knife.
Once you have that size figured out, lay your fabric on top of the board, and cut it to size. Give yourself a few inches extra on each side to wrap around to the back of the board.
The next thing you want to do is to flip this over. Lay your burlap fabric, face side down on the floor. Then put your foam board on top of it. Take care here to put the side that doesn't have any writing on it onto the fabric – this way you won't be able to see the insulation info through your fabric if you used a solid burlap or something else.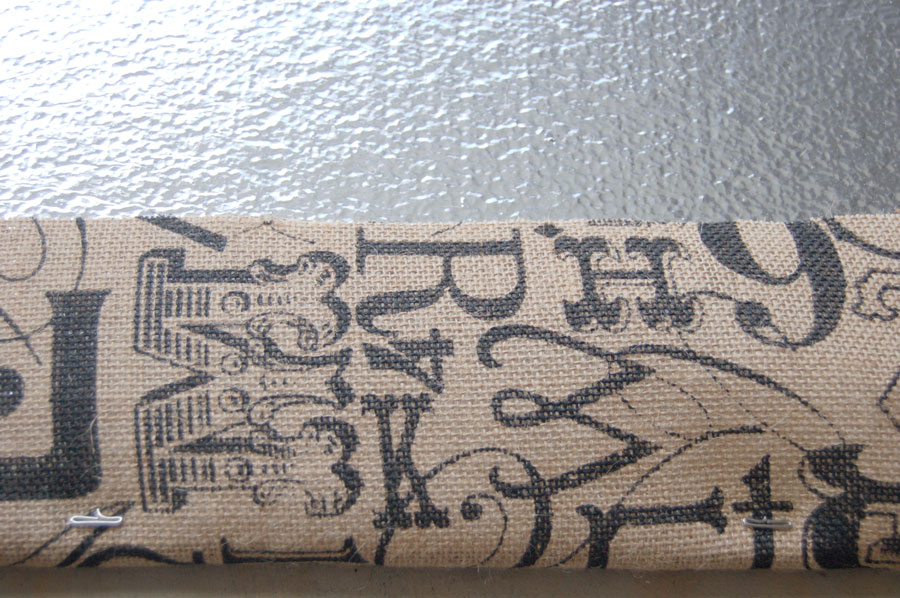 Now take the burlap and wrap it to the back side of the foam board, and slide a T pin into the foam board so that it goes in mostly vertically. (you don't want a pin sticking through the front side). Do this all the way around the board, and fold the corners down too.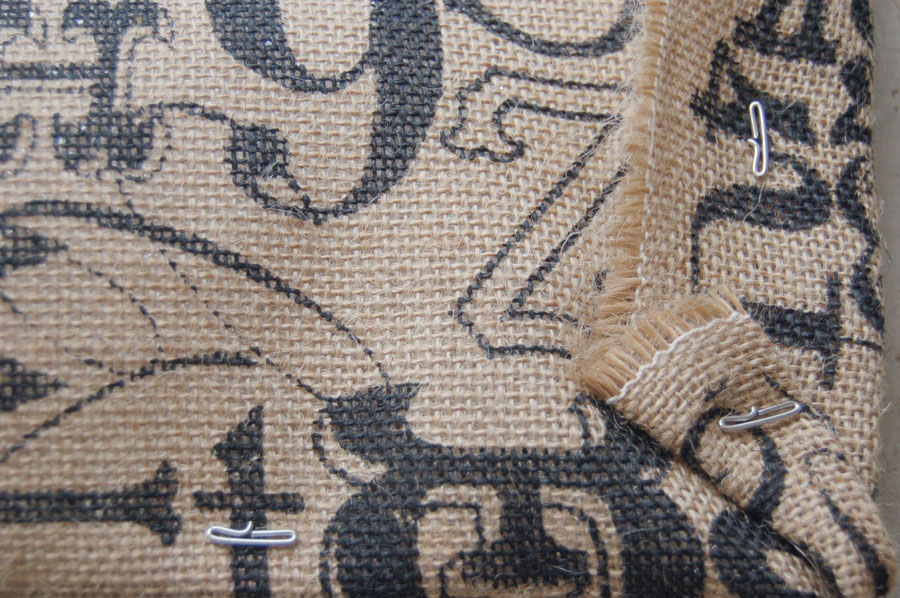 To hang my burlap memo board I used 4 brown nails. You can't really even see them!
Decorate your Burlap Memo Board
One of the things that got me thinking about putting a memo board above my fireplace mantle this Fall was the fact that I wanted to hang a big picture of my girls that was taken a few years ago.  I had this photo printed at Office Max for only $3.07. Yes it is printed on paper, not photo paper, but it turned out soooo goooood!
This is how you do it …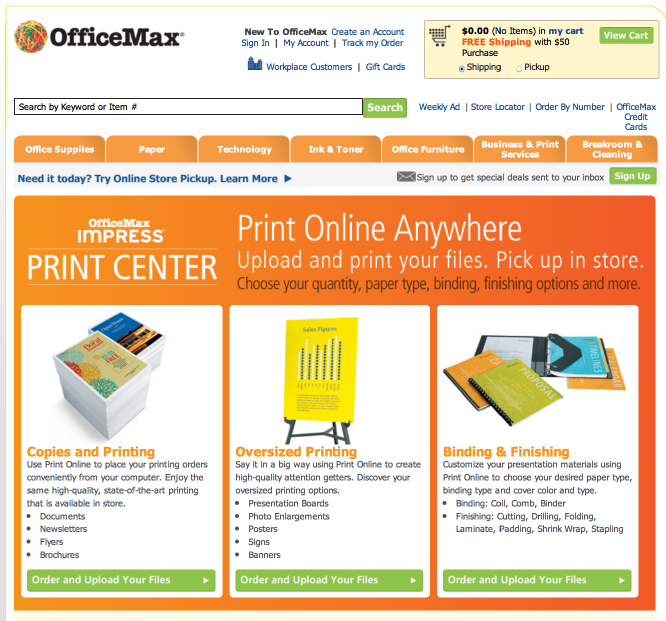 Go to http://www.officemax.com, click on Impress Printing Services, select Oversized Printing, upload the pic you want, and follow the prompts from there. Note: The website indicated it would take a couple days before it would be ready but I received a call around an hour later saying it was ready for pick up. 
Linking up to: