If you are struggling with sewing a rag quilt, these 5 tips will help you! You will learn how to sew your quilt sandwiches faster, get the alignment of your squares right on point, and how to make those edges fluffy. Also, in this post … my very first video filmed for the blog. Uh-hem… Don't set your expectations too high my friends! 
One of the reasons that I love sewing these kinds of quilts is because they are almost like a meditation practice. Once you have figured out the math and fabric selections, there are a lot of repetitious tasks. You cut all of the squares the same size, sew them together in the same way, and it's just a lot of straight sewing. It reminds me of the adult coloring books that are so popular right now. It's a way to focus the mind on a simple task that allows you to get rid of distracting thoughts for a short time.
Note: this post is about tips & troubleshooting sewing a rag quilt, in this other post you will find how to sew a rag quilt.
5 Tips for Sewing a Rag Quilt
(Included here are affiliate links.)
1. Save Time by Chain Piecing the X's
Chain piecing is a technique that you can use any time you have a bunch of pieces to sew together. It just means that you don't need to snip your thread at the end of each quilt sandwich. Simply take a few empty stitches and then lift your presser foot, put down your next sandwich, and keep sewing.  So, instead of making a X on the quilt sandwich at one time, you are going to just sew half of the X (one diagonal line) on each block at a time.
When you have sewn 1 line through all of your pieces, you can quickly snip them apart at the threads in between. Do the same thing again to make the other side of the X, and when finished snip those. You'll quickly find that you can get through the X's much quicker this way.
2. Keeping your Rows in Line
After you've made all of your rows, it's time to sew them together. It's pretty important that you don't sew them all together from left to right or right to left. You'll want to alternate the side that you start from each time.
This prevents you from getting a quilt that is wonky or lopsided. You could end up with a quilt shaped like this …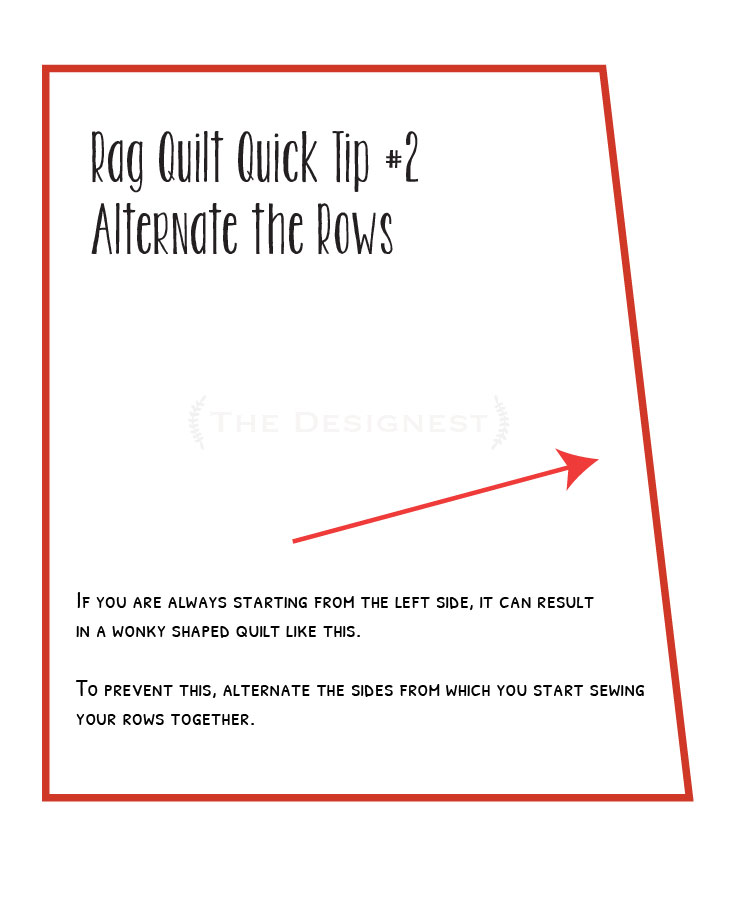 What tends to happen is that every time you sew a row on, it gets stretched out and eventually will create this wonky rectangle. This is especially true if you are making a Strip Rag Quilt and you are not matching the vertical seams as you go.
If you have one, you also want to use a walking foot.  I've used this one, from Amazon, and it works really well. A walking foot helps to feed both the top & bottom together. Your feed dogs on the bottom are doing their part in feeding the bottom fabric through, and the walking foot on top will work to feed the top fabric through. It is really helpful when you have that many layers of fabric and you want them all to stay together properly.
3.  Save Your Hands
Honestly, I think this is the hardest part of making a rag quilt. Depending on how large your rag quilt is, and how many blocks you have, there are hundreds of little snips to be made. Trust me, your hands will be tired! Standard sewing scissors might do the job for you on the first section, but you'll quickly realize what I'm talking about. You will want to find something that makes this tedious job easier!
My personal favorite are these Amplify scissors from Fiskars. I like these because the blades are short and I can see where I'm snipping better. The last thing you want to do is to snip too far in and clip the seam.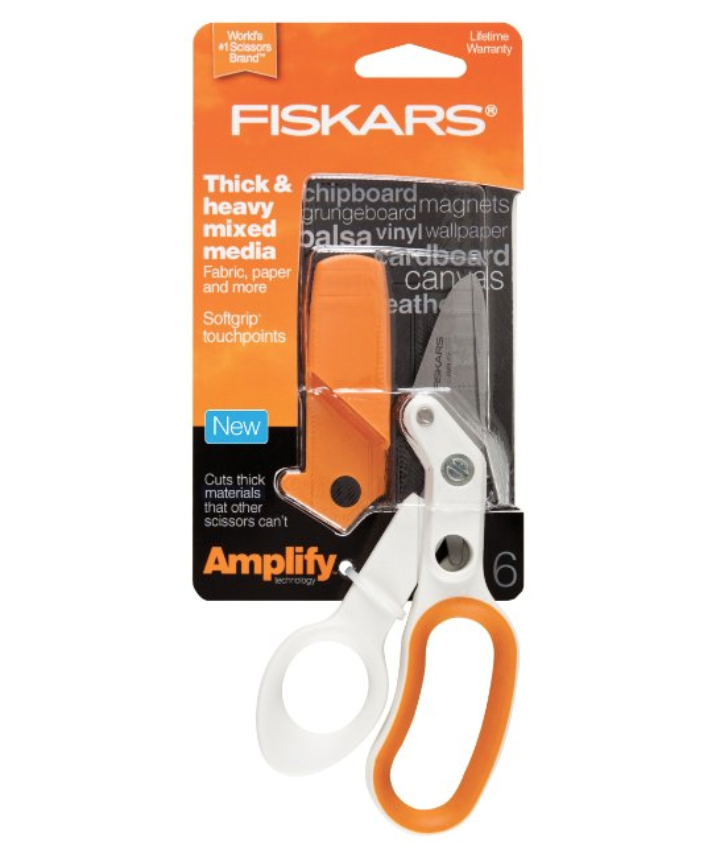 However, I know other people prefer these rag quilt scissors which have a spring action to them.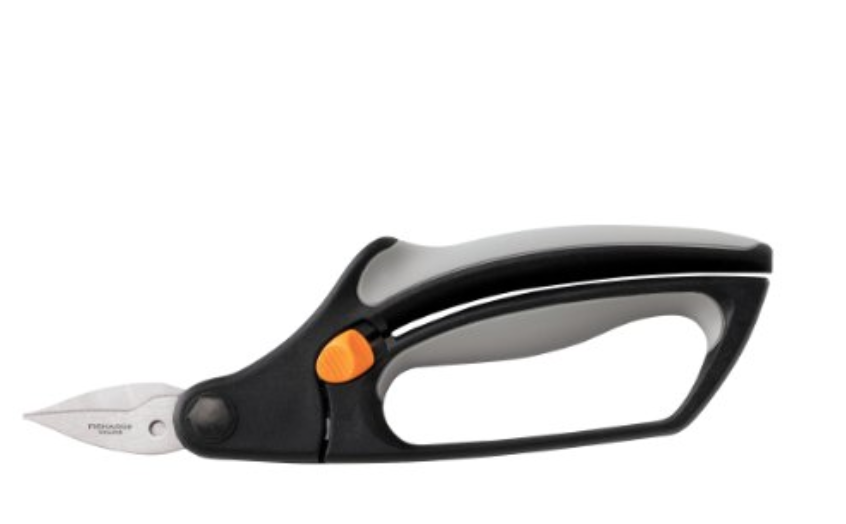 I did a quick little video on clipping the edges with the amplify scissors.
http://youtu.be/S5cvQjY1RF8
4. Make it a Rag Quilt
To create that nice fluffy raggy edge, you'll need to do a bit more work. Now, eventually after several washings and lots of usage, it will naturally rag up a bit more, but you might see some pictures of rag quilts that have nice fluffy seams. To get this, there is one technique that I learned about from Jo Cline in a Facebook Rag Quilting group called the Butter Knife Technique.
I've made a quick video here of me using the butter knife on a raq quilt. It's pretty self explanatory, but you want to loosen up the fibers in the clipped seams to get them to fluff up. Just scrape the butter knife along the edges of the seams. You will see a bunch of fibers start working their way out of the fabric.
https://youtu.be/y5kY2VEU32c
5. Washing Your Rag Quilt
All of those fibers we just worked so hard to loosen up are going to come out in your washing machine & dryer. In an effort to prevent those from clogging up your machines and/or drain pipes, you can do a couple of things.
Take it outside & shake it out
Use a vacuum over the frayed edges
Wash it inside of a pillow sham (for small quilts) or duvet cover (larger quilts)
Take it to a laundry mat
Hopefully these 5 tips help you out the next time you are sewing a rag quilt. Don't forget to use the Pinterest button below so that you can save the link and come back to it!