If you have someone in your life who loves to quilt (you know, the one who wants to give handmade gifts), then this list of Gifts for Quilters might come in handy when you want to show them some love.
(Some of these links to affiliates.)
1. Irons – Quilters need an iron, and sometimes more than one. If your favorite quilter likes to sew out of the home (sewing circles, quilt retreats, classes) then they might like to have a travel iron in addition to the one they use every day.
The 'gold standard' iron in my eyes is the Oliso iron that has little feet on it so you won't accidentally burn those precious quilt tops.
Travel irons are cute little baby things…
2. Now, if your favorite sewist or quilter has been at this craft a long time, they might already have all the tools they need. Quilt kits are a great idea for this quilter. Craftsy.com has an incredible selection here. And if you're not sure which one to buy, buy the one that you like the best … you never know, it might be gifted back to you when it's complete!
3. One of my favorite quilting tools that I didn't realize how much I would use are my Clover Clips. I use them in almost everything I sew. I also use them  a lot for embroidery projects.  They make several different sizes & I personally like the large green or purple ones the best.
4. Good Scissors and or Rotary Blades are extremely important to the art of quilting. They need to be easy to hold, and very sharp. Most quilters that I know own several pairs of scissors. I just did a quick count of my scissors in the studio right now and I have 9 (including 2 rotary cutters). I use them all, all the time. A new pair of a good quality cutting instrument will be met with a huge smile. Here are a few 'specialty' scissors she may not have yet.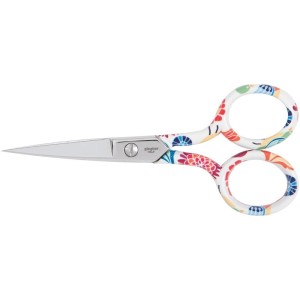 Cut Perfect Circles with this Compass Cutter
5. You can buy wonderful, high quality Organ Needles on Amazon for a fraction of what quilt shops and sewing stores ask for them. These are my favorite … (a box of 100 is less than $15!)
6. Gift Certificate from Spoonflower! Spoonflower is a place that they can have their own patterns and designs printed on quilting fabrics. Or, they can purchase independent designers patterns. For the quilter who likes one of a kind and original art!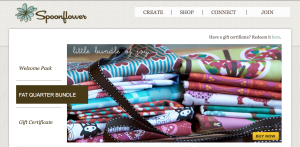 7.  This next tool doesn't look all that exciting, but it's on my wish list! It's called a Supreme Slider, and it's a teflon sheet that goes on top of your sewing machine bed that helps you to move the quilt around when it's being quilted. Now, if you are not a quilter, you may not understand what that means or how it works, but just check out all of the 5 star reviews on Amazon and you'll see how much quilters love this product. Another reason I put this on the list is because it is something that isn't carried in Joann's or a lot of quilt shops, so the likelihood of them having one already is slim.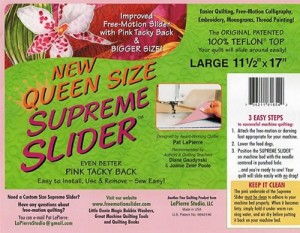 8.  I'll warn you .. this one is pricier than the others. The Accuquilt Go die cutter is a great gift for a lot of reasons. It gives you super accurate cuts- every single time. It makes cutting fabric easier for people with arthritis in their hands. It saves you a ton of time cutting if you like to appliqué.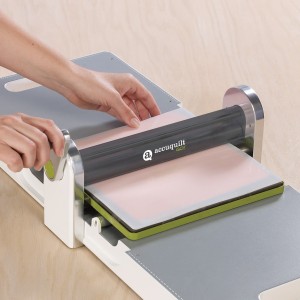 9.  For under $20 you can give 365 days of inspiration with this calendar (it's not dated so it's good to use all the time). Great for traditional and modern quilters!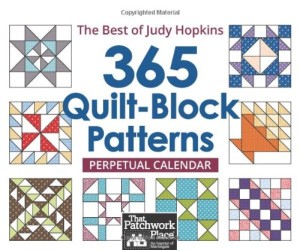 10. Last, but definitely not least, a quilting class from Craftsy.com. I can't tell you how much I love craftsy.com … it's the place that I learned how to quilt, and I still go back and watch those videos!
And here's a Pin for Pinterest …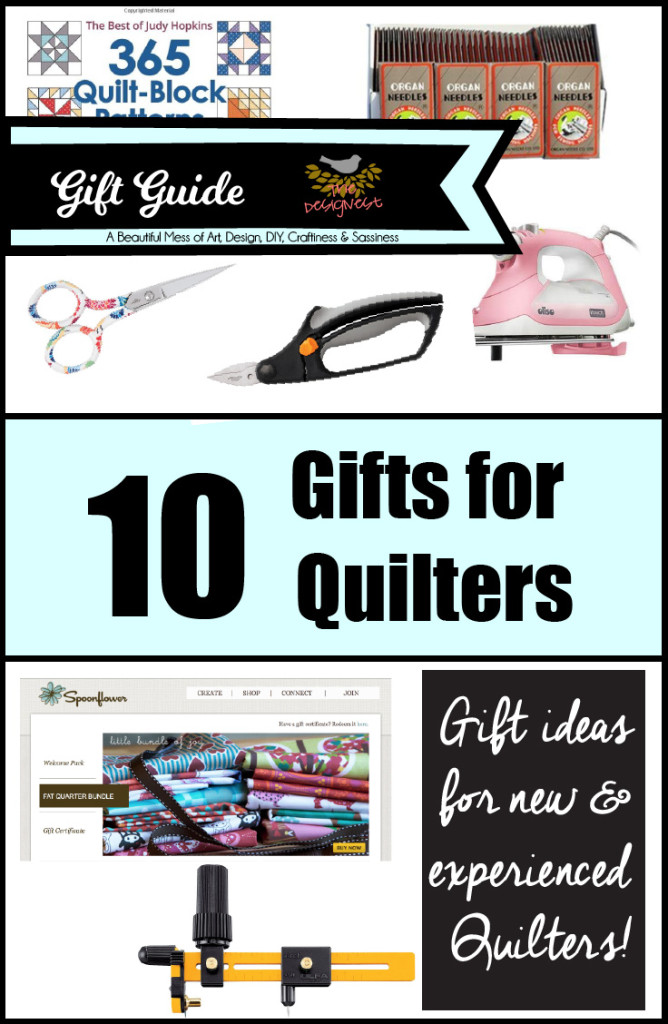 Hi, I'm Robin, founder of The Designest, the place for tutorials, printables, and ideas to inspire you to create. A wife, mother, entrepreneur, and a true maker at heart. Most days you will find me in my studio listening to Spotify & making products for The Designest Shop.