Just in time for graduation season, I have 3 printable signs for you to use as graduation party decorations. I can't tell you how much I love this set that I've designed. It was so much fun using watercolors designs that are HUGE right now.

No matter what you are celebrating graduation from, kindergarten or graduate school, it marks a turning point in life. These celebrations of hard work & learning are important. Both to look back and see how much you've learned & changed, but also a great point to start fresh from again. To look to the future and have new dreams, new goals, new heights to soar to.
These three signs are a part of the Watercolor Ready to Fly collection. It's bursting with vibrant hues and pretty hand lettering fonts. I will be posting more graduation party printables from this collection soon. One of my favorite sayings from Dr. Suess is above.
Don't cry because it's over, smile because it happened
The Ready to Fly sign comes from my heart has a Mom with daughters facing an empty nest in a few years. It's something that I'm very conscious of and I want to face in a positive and uplifting way. That has definitely been challenging.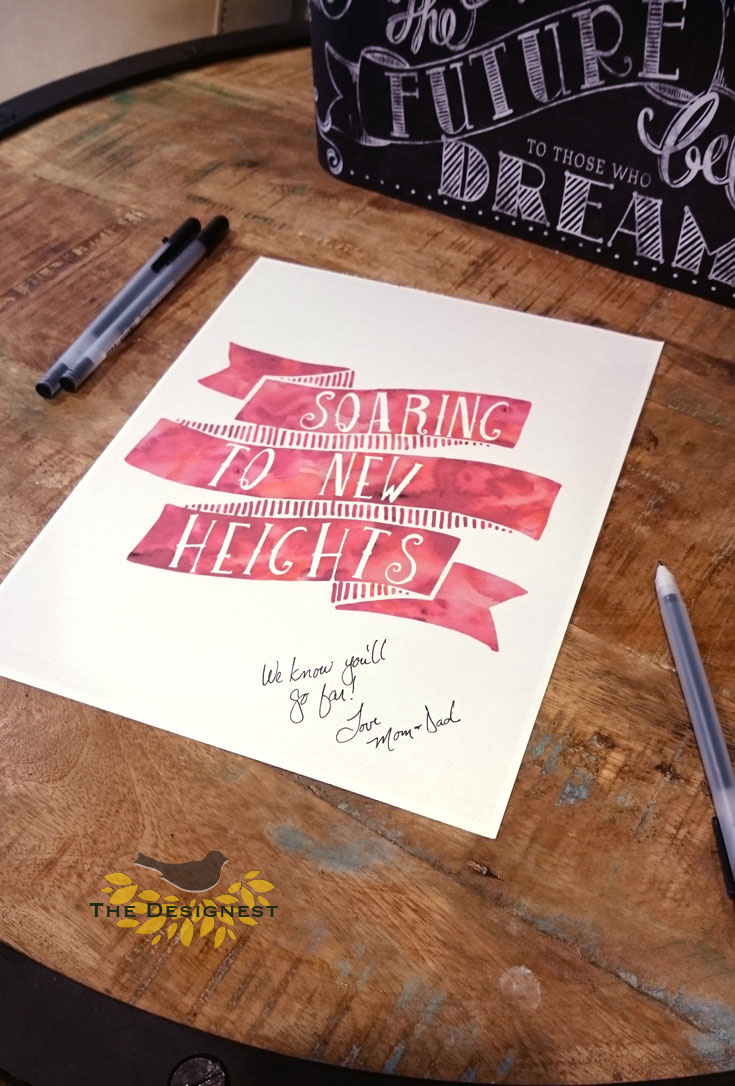 Soaring to New Heights was designed to have a lot of white space surrounding the message so that guests or fellow graduates could sign their name or leave a message at the party. It's something that they can hang on their wall in their room or take with them to college and remember all of those loving and supportive people that were there for them.
These are in a .pdf document that you will be able to download and send to your printer.
There will be more in the Ready to Fly series coming soon. A printable Congratulations banner, drink flags, bag toppers & water bottle labels are some of the printable graduation party decorations that will be available soon.

Hi, I'm Robin, founder of The Designest, the place for tutorials, printables, and ideas to inspire you to create. A wife, mother, entrepreneur, and a true maker at heart. Most days you will find me in my studio listening to Spotify & making products for The Designest Shop.