Have you ever wondered why or how to use an invisible zipper? Me too! For the longest time I had no clue when or where or why I would use one. 😉
Nowadays, throw pillows are the number one thing that I think of when it comes to using invisible zippers. They look super professional and tailored when finished and they are really easy to sew in.
Until recently I didn't have a 'real' invisible zipper presser foot for my machine. I'd tried using the cheap plastic one from JoAnn's but had bad results with it.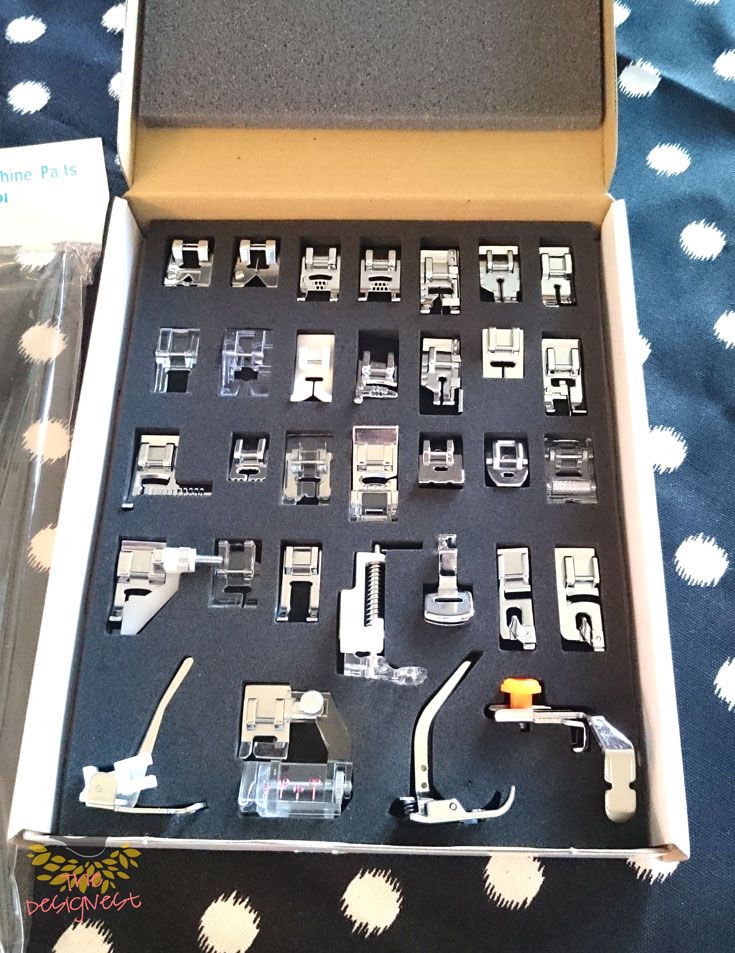 Just last month I came across this fabulous package of presser feet attachments on Amazon.  It has a TON of presser feet in it… 32 to be exact. You can see if they will work on your machine here … Embroidex Multifunction Kit
If you're a newbie to sewing, you might be wondering what is a presser foot? I know I sewed for years without changing mine from the one that came on the machine when I bought it!
Your presser foot is NOT the pedal that you step on to make the sewing machine go. 😉 I only say that because that's what I thought it was. It is actually the flat piece that you lift up and you slide your fabric underneath of it.
There are lots of different feet to serve different purposes. A specialized presser foot really does make doing certain things much easier. For instance the 1/4″ quilting foot is a-maz-ing. It makes your life so much easier when you have such a small seam allowance as you do when you piece quilt blocks together.
This package actually comes with 32 different presser attachments.  I was most interested in the invisible zipper foot, all of the cording feet, the gathering foot and the blind hem foot, but I can't wait to try them all. If you think you might be game for adding these to your sewing tool kit, you might also be interested in this great book. The Sewing Machine Accessory Bible. I've had mine for a few years now and it's been a favorite go-to reference for me.
Today I'm trying out the invisible zipper foot to make a throw pillow cover. As I said before, I've tried doing this in the past without the special presser foot and it was a mess. I made it work but it took way too long and didn't look quite how I wanted it to.
To make sure I had a successful outcome this time I looked up some invisible zipper tutorials and found one that really walked me through it step by step.  Sew Katie Did has a really nice & easy to follow set of instructions on her blog, check it out if you are using an invisible zipper foot for the first time.
This is what it looked like for me …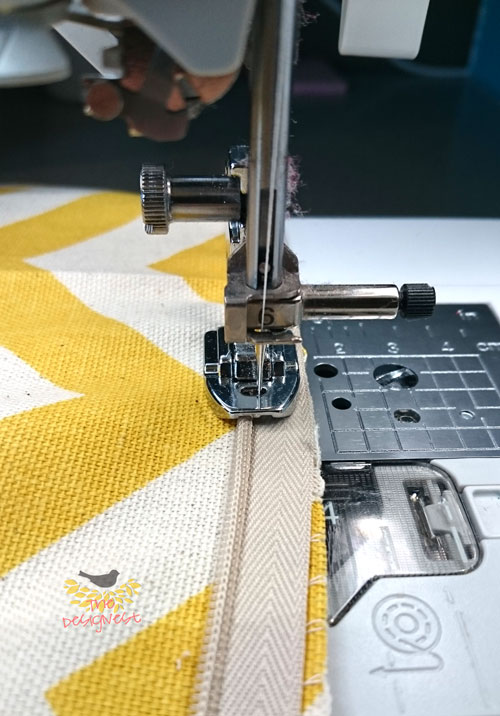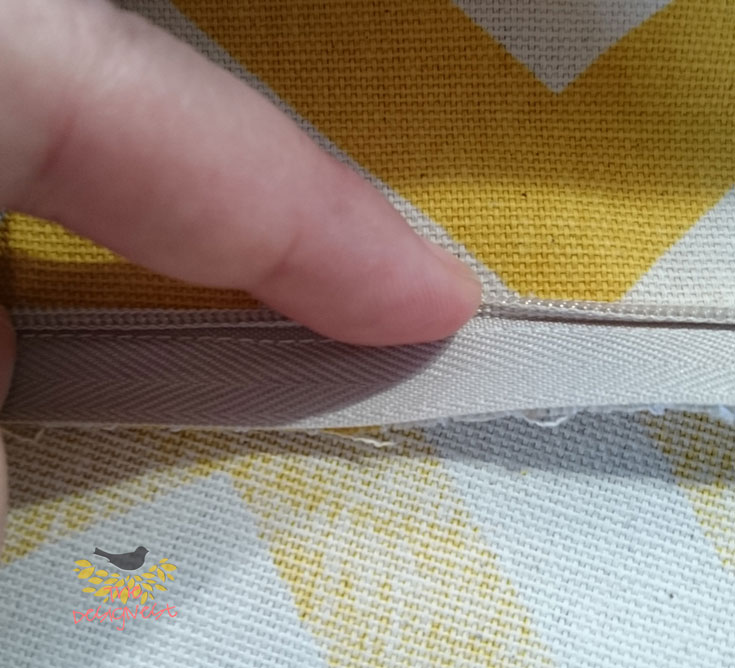 You may be wondering what makes this presser foot so special. If you notice in the pictures there are two grooves on the bottom of the foot. The zipper teeth are meant to slide through one of these grooves. It actually sort of lifts the teeth up and allows your needle to sit really close to the zipper teeth to get a very close stitch. You can see in the above picture that they kind of sit underneath the zipper teeth. Be careful here though because your needle can catch the teeth and sew into them which will make the zipper inoperable.
Annnnd of course I had to add some typography to it!

Hi, I'm Robin, founder of The Designest, the place for tutorials, printables, and ideas to inspire you to create. A wife, mother, entrepreneur, and a true maker at heart. Most days you will find me in my studio listening to Spotify & making products for The Designest Shop.