It's time to give you guys another printable! Since Mother's Day is just around the corner, I have made some it's a Mothers Day printable cards or tags. So, so easy to do. Add them to a bunch of flowers, a cute little gift bag, or tie around a super cute & adorable handmade gift.
I don't know about you, but this time of year is crazy busy with sporting events, art fairs, graduations, weddings, and yard work. It seems like time speeds up in the Spring.  Mother's Day will be here before you know it. If you are like me & it's 15 minutes before you are supposed to leave to head to your mother-in-laws … just download print & cut. Easy peasy, right? 😉
My go-to gift for my Mom is always a plant or flowers of some kind. I usually head to the garden center to buy a potted hanging plant, but these gorgeous blooms were cut from my friend's viburnum bush. I now have at least 3 giant vases of these guys throughout my house. Thanks, friend!
Print these free printable Mothers Day cards on any kind of paper. You're gonna have the best result on a card stock. I happened to have a 110 lb white card stock in my stash so that's what I used here. But really, any kind will work.
Download & Print Your Copy Here: 
Mothers Day Printable Cards
I've designed 3 different options for you to choose from. Or, use one for your Mom, another for MIL, and one for your sister or best friend. Anyone who has mothered you or your family this year that you would like to acknowledge. There is also 2 sizes of each design, so that you can choose the one that works the best for you.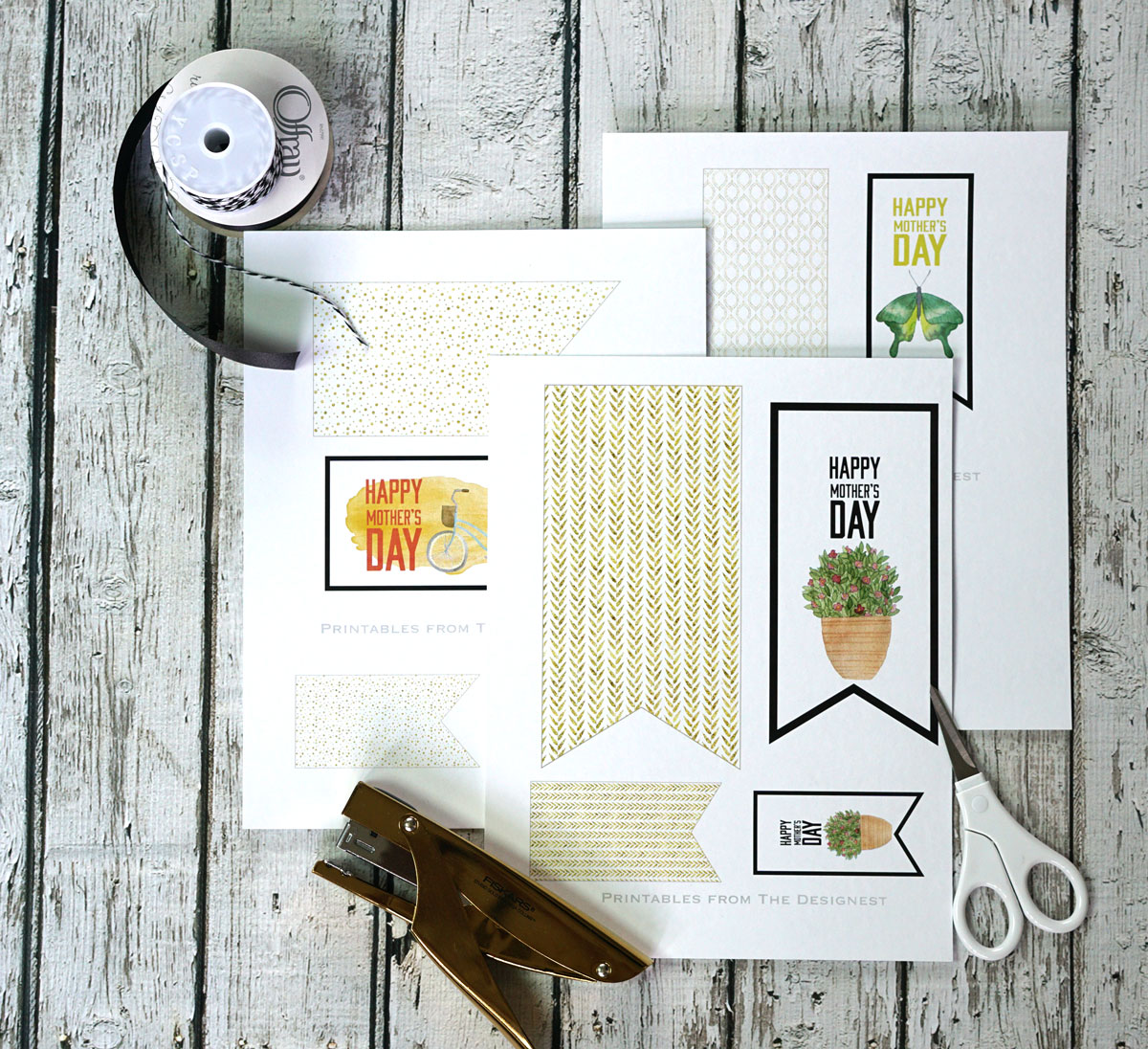 Once you've downloaded & printed them, simply cut the tags out, layer them, and either staple them together or hole punch them. Use some decorative twine or ribbon to attach to her gift.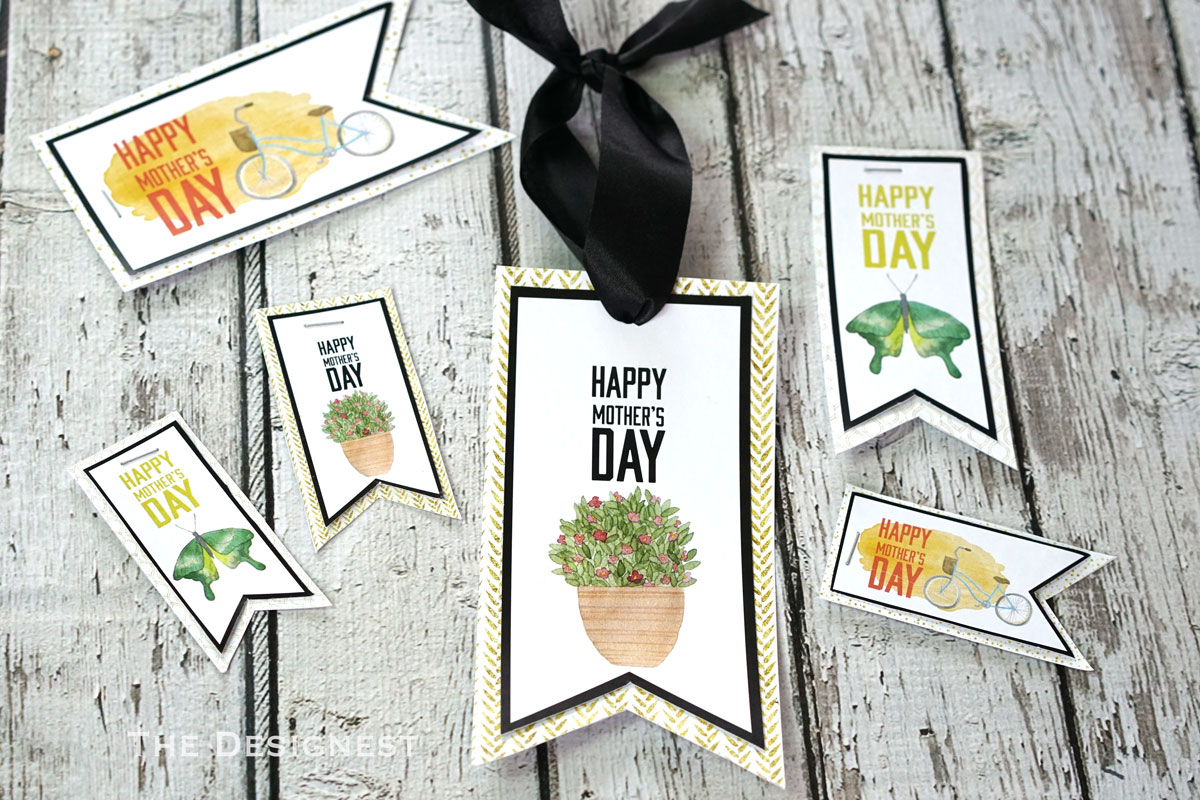 If you haven't found that perfect gift yet, take a look in the shop. Here are a few customer favorites:
The new Mama wine tumbler. Glitter + heart + no-spill wine tumbler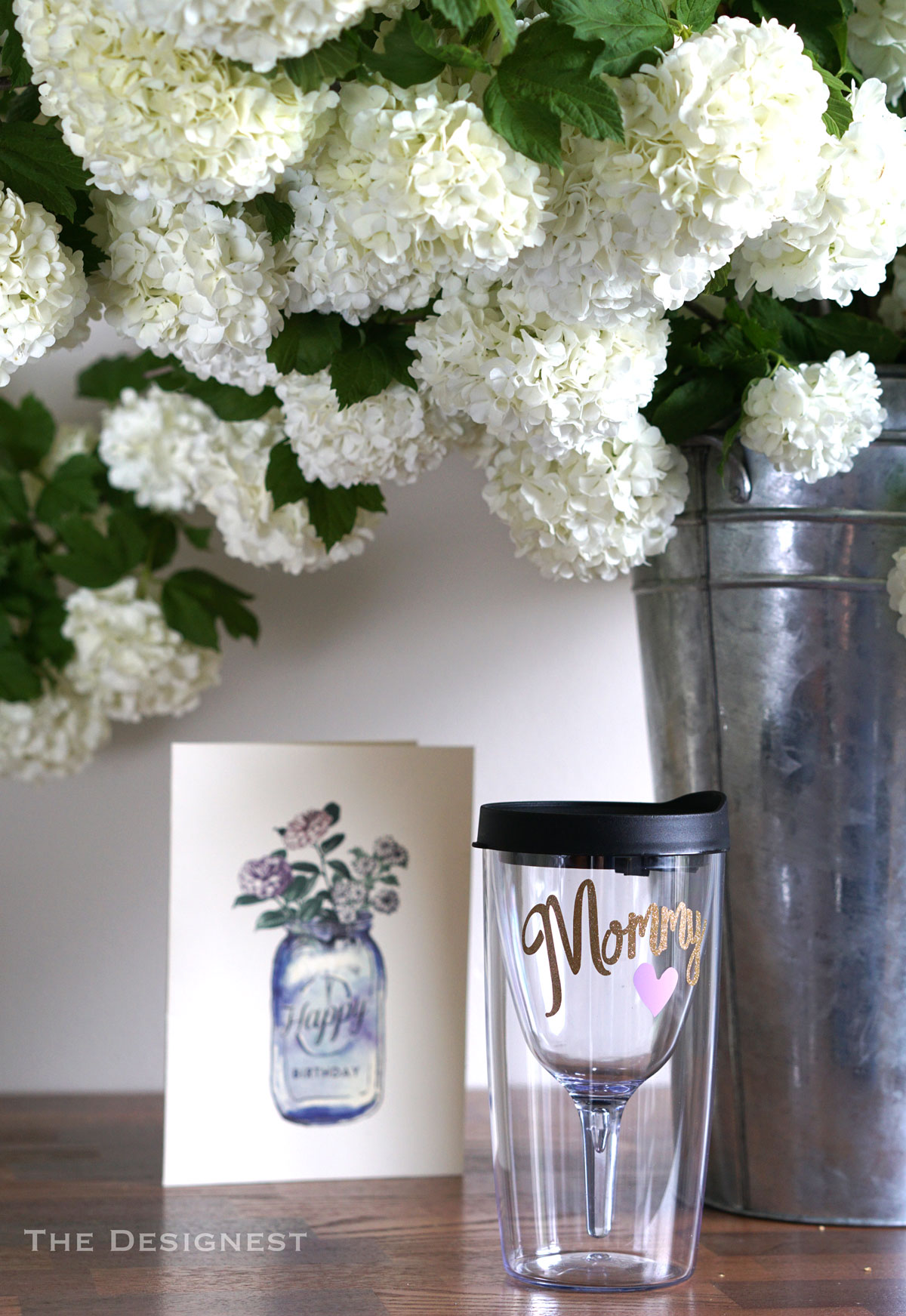 Another new item in the shop is the scallop circle monogram golf towel…
And one more gift idea for you, this laurel leaf tote bag is a customer favorite & I'm so excited to be able to offer it with gold foil now.

Hi, I'm Robin, founder of The Designest, the place for tutorials, printables, and ideas to inspire you to create. A wife, mother, entrepreneur, and a true maker at heart. Most days you will find me in my studio listening to Spotify & making products for The Designest Shop.