Photo booths are such an awesome way to capture unexpected and sweet moments at a wedding reception. Sometimes silly, sometimes kuh-razy … but always fun to go back and see what your guests were up to while you were working the room.
The printable photo booth props that I made for a graduation party are a very popular download, so I thought I would make some with a wedding in mind. My wedding anniversary is in September and I wish we had these awesome photo booths & fun props back when we got married.
Throwback to my day where we had disposable cameras at each table. Uh-huh, don't ask how those turned out!
You can print it them on any printer, but you'll want to use a heavy weight card stock paper to print onto (check that your printer will accept this kind of paper.) There are 7 pages in the file.
Using scissors, trim around each shape and then tape a dowel rod or popsicle stick to the back. It's really that simple!
Cheers! It's time to par-tay …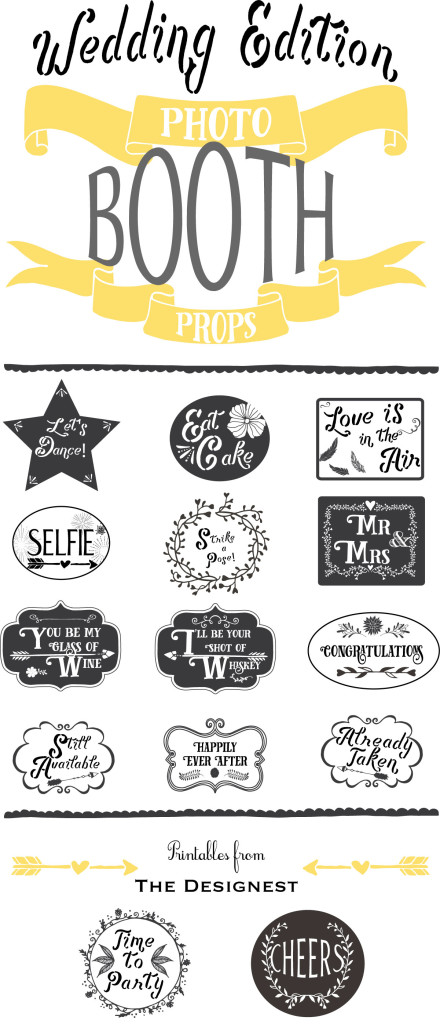 Download these right here ——->  Wedding Photo Booth Props

Hi, I'm Robin, founder of The Designest, the place for tutorials, printables, and ideas to inspire you to create. A wife, mother, entrepreneur, and a true maker at heart. Most days you will find me in my studio listening to Spotify & making products for The Designest Shop.