Some days I just feel like sewing something & today was one of them!
Did I have a bazillion-million other things to do? Of course, but I thought the phrase 'carpe diem' was a good theme for the day. And besides … I bought this adorable baby flannel fabric @ Joann's yesterday. I couldn't not buy it. It practically jumped into my cart.
Ninja baby elephants and lions? Monkeys and turtles,too? Of course!
Paired up with the ever popular chevron…
And, here is the finished quilt. I just love these quilts so much. Wouldn't they make a great baby boy gift idea?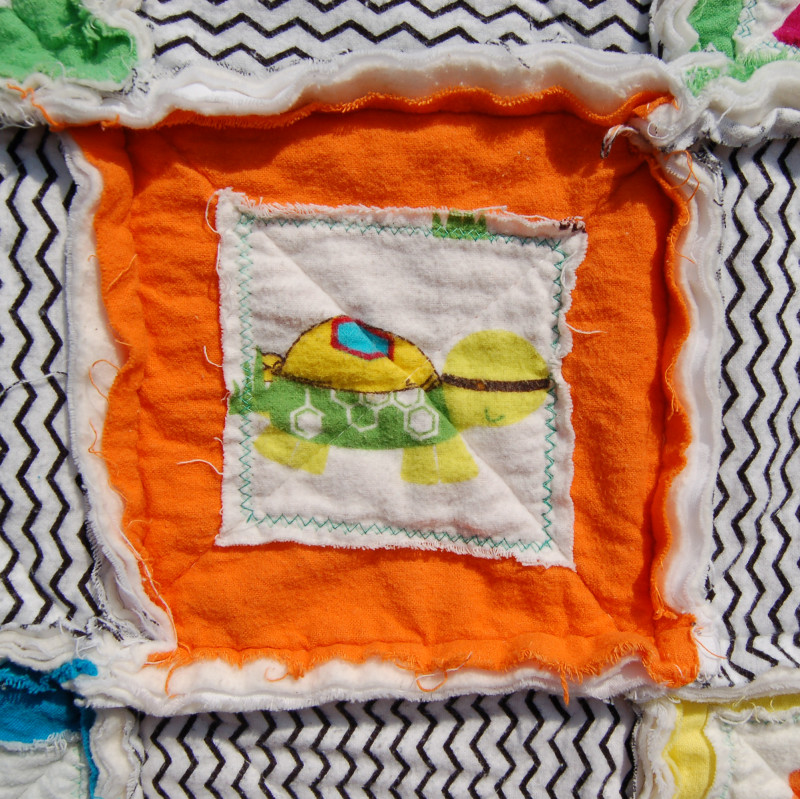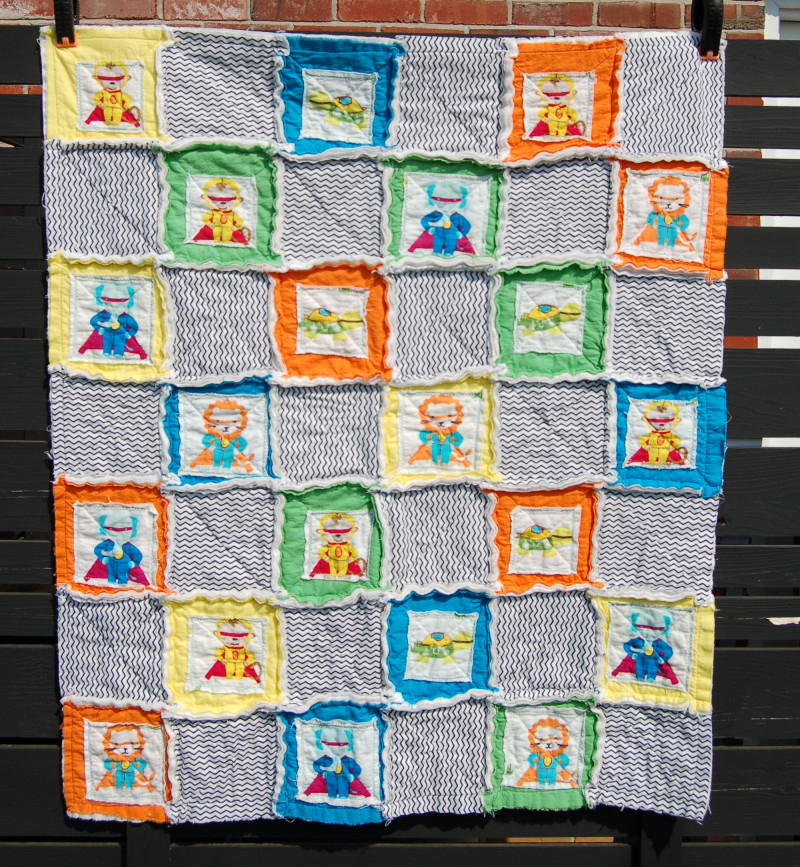 I've just started restocking my Etsy shop (note: PeachyJeanGoodyBox is my Etsy shop. Why isn't it called The Designest? Looong story, I'll post about it one day)
You'll find my other quilts, some cute fur lined baby boots, and other random art or household goods.
Here is a peek at some that are listed today …

Hi, I'm Robin, founder of The Designest, the place for tutorials, printables, and ideas to inspire you to create. A wife, mother, entrepreneur, and a true maker at heart. Most days you will find me in my studio listening to Spotify & making products for The Designest Shop.